A Thank you note!
The Life Foundation has truly been a blessing. As a student in a graduate program, there's a ton of stressors. Having the ability to come to the Life Foundation once a week has helped me in so many ways. Whether it's picking up a box of canned goods, finding workout gear, household items, or simply that roll of toilet paper, the Life Foundation has not only been a fun place to go, it's been able to fulfill a host of needs that I had (which, to be honest, I probably would've let go unmet). Thank you to everyone at the Life Foundation for all you've done for me and students like myself.
Sincerely,
Jeremy, Life Universtiy
Dear Life Foundation Family:
Thank you so much for donating all the school supplies to Eastwood Baptist Church. We were able to distribute these supplies to two Title 1 schools in our neighborhood - Sawyer Road Elementary and Sedalia Park Elementary. When I spoke with the school's liaison, they were absolutely thrilled we asked them if they could use the supplies. This time of year is extremely tough for them, and the teachers truly struggle with replenishing their supplies and have to dig into their own pockets to be able to provide for the needs of their students. Once we delivered the supplies, the liaisons called me immediately and were so happy to be able to share these supplies with their teachers - both schools said the teachers said it was like Christmas and it just made their day, so THANK YOU for blessing us and our community.
Life Foundation contributes tremendously to the success of ... [Eastwood Baptist Church] and we so appreciate your thoughtfulness, kindness, and generosity.
Wishing you many blessings,
Melissa M.
Family Ministry Director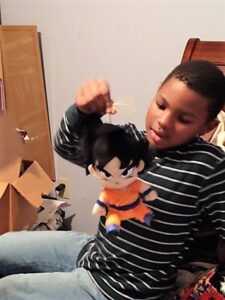 Dr. Kim,
As a former ASU graduate student, as a middle school educator, and as a dad; I would like to thank you for the many gifts-in-kind that the Life Foundation bestowed up my son Ethan, my students at Goodwyn middle school in Montgomery Alabama and I. Many of the basic school supplies I needed to complete my graduate studies at ASU, I, in turn, gave to my students whose families experienced financial and food insecurities over the years.
It was a true blessing to receive the in-kind gift of school supplies from the Life Foundation and my students and I would like to say thank you for caring!
Brandon E.
PS,
Ethan thanks you for the many gifts you sent to him!
Dear Life Foundation,
I would like to take a minute to express my gratitude towards Life Foundation Inc. Thank you, very much for all that you do for us students. At times it feels very discouraging staying in school with the cost of living and juggling back and forth from work to school. You are a great organization and I hope that you are here for us for many years to come and help students like me get on our feet and obtain some necessary items that at times we have to budget and figure out how and when can we afford the basic necessities.
I would like to thank everyone involved that makes this happen, [and] I would love to contribute once I obtain a career opportunity that will allow me to do so and be a contributing piece to your wonderful organization. Please accept my humble thank you.
Thank you,
Eric G.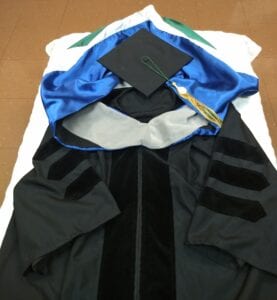 Hi Life Foundation Team,
Thank you for your help and support for the students and neighbors! The Life Foundation was mentioned to me early on during the program, but I didn't get around to checking it out until COVID hit when I had more free time. Going to Life Foundation and being introduced to the history and seeing the memorabilia is like seeing the passion, love, and stamina of Dr. Sid E. & Neil Williams for both chiropractic and humanity! And thank you Dr. Kim, Dr. Eddy, and Jean the team for persevering this legacy, and thank you Sheldon and Austin for carrying it onward!
With the stress and exhaustion of school, especially in the midst of this chaotic world, heading to Life Foundation and chatting with you all at different times and not to mention picking up the goodies were like a break and mini escape from this present world. I've enjoyed both the conversations and the goods. I've helped my friends in school to pick up things and food boxes when they were busy or afraid to get out of the house because of COVID. You have allowed me to pass on the blessings!
Oftentimes, though I didn't expect that it would be available nor bother putting in any request, I ended up spotting and picking up the items that I had been wanting for quite some time that I didn't even remember to get it myself was like God's promises and provisions reminding me of 'Keep your life free from love of money, and be content with what you have; for he has said, "I will never fail you nor forsake you." Hebrews 13:2-8 RSV right in front of me at Life Foundation, making it a fountain of life of support!
Your being there had helped me to walk across the stage and finish line. Thank you for all you do!
Best regards,
Karen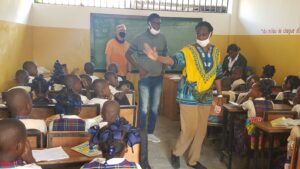 Life Foundation,
Thanks for caring so much about the welfare of students and adding that extra to make life easier. The food produce, household items, and stationaries I pick up intermittently have been such a great blessing especially for me as a non-traditional international student
I pray that the God of Heaven continues to bless your endeavors and open greater door for you.
Eniabitobi K.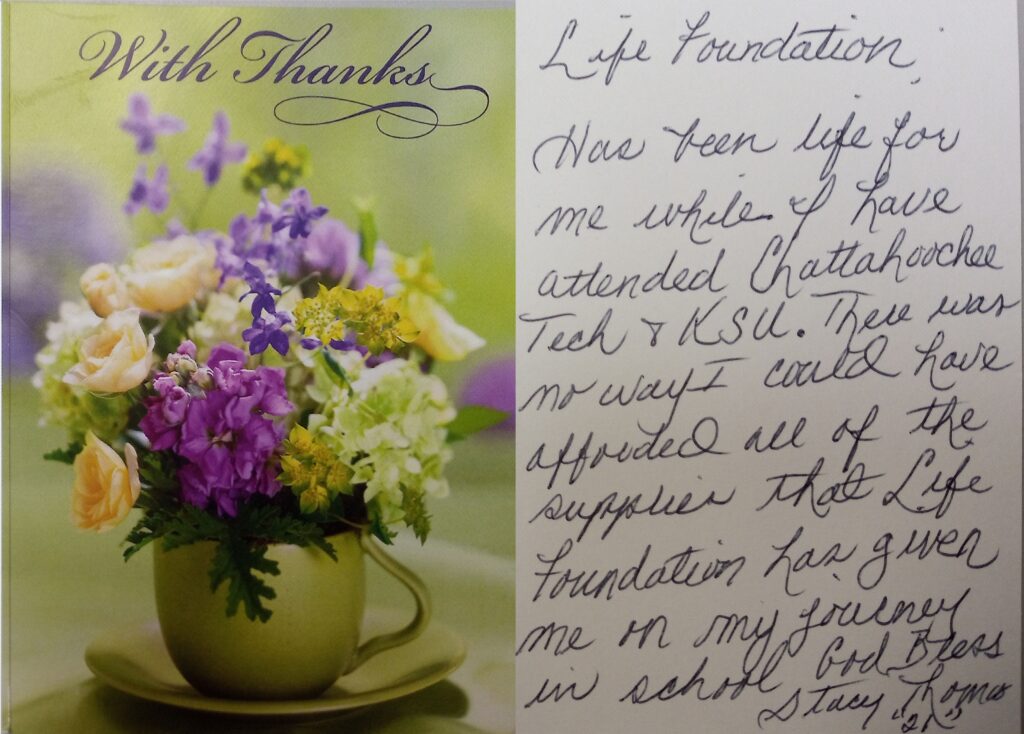 Life Foundation has been life for me while I have attended Chattahoochee Tech & KSU. There was no way I could have afforded all of the supplies that Life Foundation has given me in my journey in school
Good Bless
Stacey T.
"21"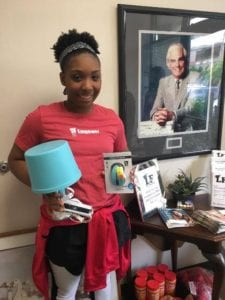 Life Foundation was able to provide Ashley with items to help her study and that also match her room. She is studying animation at Chattahoochee Tech.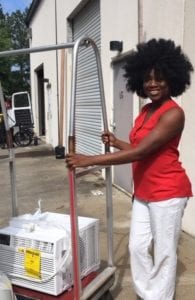 Life Foundation was able to provide an a much needed AC unit for Thelma. With the help of our sponsors, Thelma is now living the "Cool life" at Chattahoochee Technical College.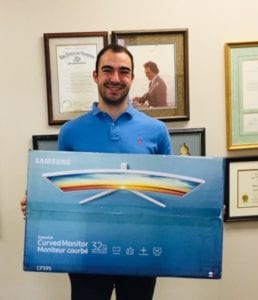 Life Foundation was able to provide Ryan with a computer monitor. He is a chiropractic student at Life University. He will be using it in his new practice upon graduation later this year.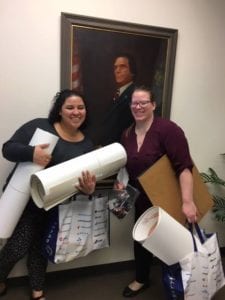 We thoroughly enjoyed our visit yesterday with Life University students Zory and Vanessa. They were given a tour of our office which is filled with historical artifacts including the original "Sidisms" which were hand-painted and displayed on the walls by Life Chiropractic College's first graduating class. Additionally, they perused the numerous publications and articles which document the true history of how the college/university was established and founded.
We sent them home with anatomy posters, one laminated and personally designed by Life's founder Dr. Sid E. Williams as well as one of his most requested speeches and other vintage chiropractic publications.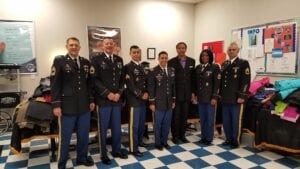 We have received numerous coat donations in various sizes ranging from infant to adult in our One Warm Coat Drive and thanks to U.S. Army Sergeant First Class Steven and his unit, the Life Foundation was able to meet the needs of many of our local citizens blessing them with warm coats for the winter
I am so thankful for Life Foundation. I work several jobs and am in school full time. The food and household donations have been so appreciated. It helps one feel like their living space can be a home and not just a place to crash. THANK YOU LIFE FOUNDATION!!!
Sandra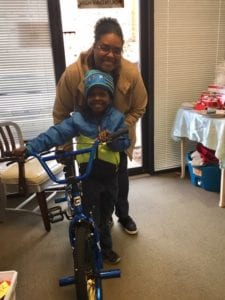 We had great visit today with Carnitha and her 5yr old son Jonah who was gifted with a bicycle for Christmas. Thanks to Walmart's generous donations, the Life Foundation was able to make one of Jonah's Christmas wishes come true.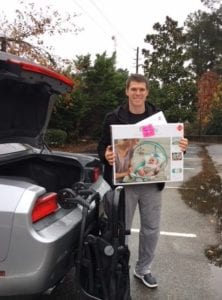 We really enjoyed our visit with William today. He is a student at Life University. He was provided a tour of our facility which includes historical information about how the was school started. We gave him lamented chiropractic posters and when we discovered he recently had a baby girl due to a generous donation from Walmart we were also able to provide him with the most needed items for a newborn.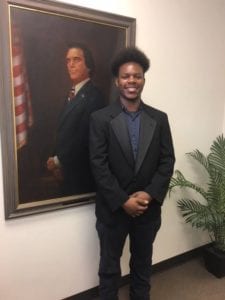 We enjoyed meeting Nicholas Peary from Lincoln Tech yesterday afternoon. He had no idea that we would be able to supply him with a tuxedo and a suit! We hope these will help him with his job interviews --and his social life! Thank you Guffey's of Atlanta for your generous donation and for helping this young man get a head start on a successful future.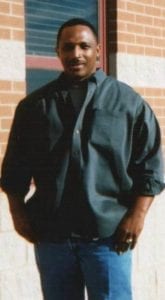 As a non-traditional college student, the Life Foundation was a ray of hope during a time of personal crisis. Their open-hearted sincerity and acts of kindness were a much-needed comfort during these troublesome times. Dr. Kim and her staff not only made me feel at home during my visits to the Life Foundation, they made me feel as if I were part of their extended family. Thanks for caring!
Mr. Evans, Senior at KSU.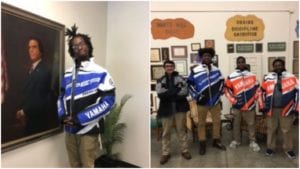 We really enjoyed the visit today with Lincoln Tech students: Brandon Major, Connor Brandt, James Antoine and Perry Jones. They received a new winter coats thanks to a generous donation from Yamaha.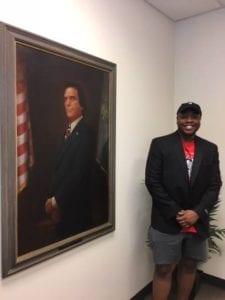 Thank you Guffey's of Atlanta for providing the opportunity for upcoming business professionals to obtain fine clothing. Jordan Rivers a college student at Georgia State was a perfect fit for his new tuxedo!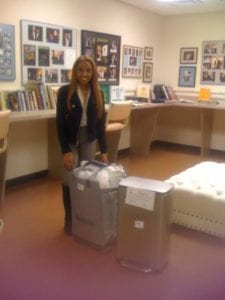 It was so nice to meet KSU student Maya who came by to pick up several items needed for the school year. Thanks to all of our sponsors for providing goods needed by college students.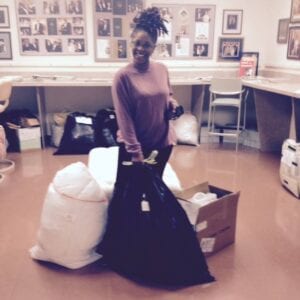 It was so nice to meet Georgia Perimeter student Jodie Green today when she picked up her package. It was our pleasure to help her out by giving her products. We hope to see more students from Georgia Perimeter in the future.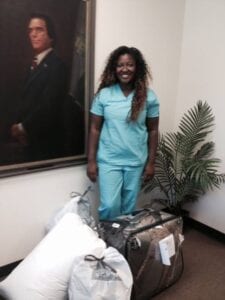 It was so nice to meet Fortis College student Tasheilla today when she came to pick up her package and tour our facility.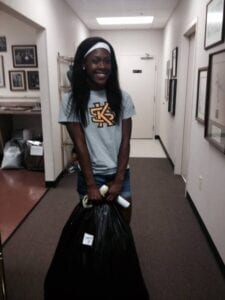 It was so nice to meet KSU student Daisy today when she came to pick up her package and tour our facility.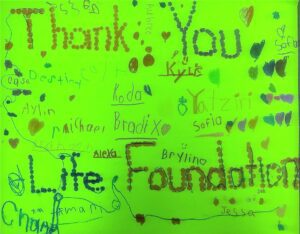 Thank you for the supplies from our KSU student teacher
Douglasville Kindergarten

Dear Life Foundation,
"Thank you from Chattahoochee Tech!"
Dan M. Tyler S., M.C., A.F., Z.S. and the rest of our health class.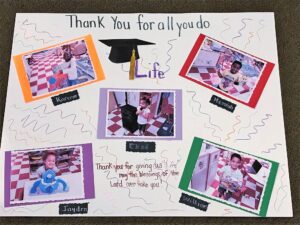 Again, thank you so much! You guys are doing amazing work and our family greatly appreciates all that you do.
God bless,
Andy.